The featured tank for October/November 2013 belongs to:
StarfishEnterprise :Icon_applause:
Myself - StarfishEnterprise Aka Ben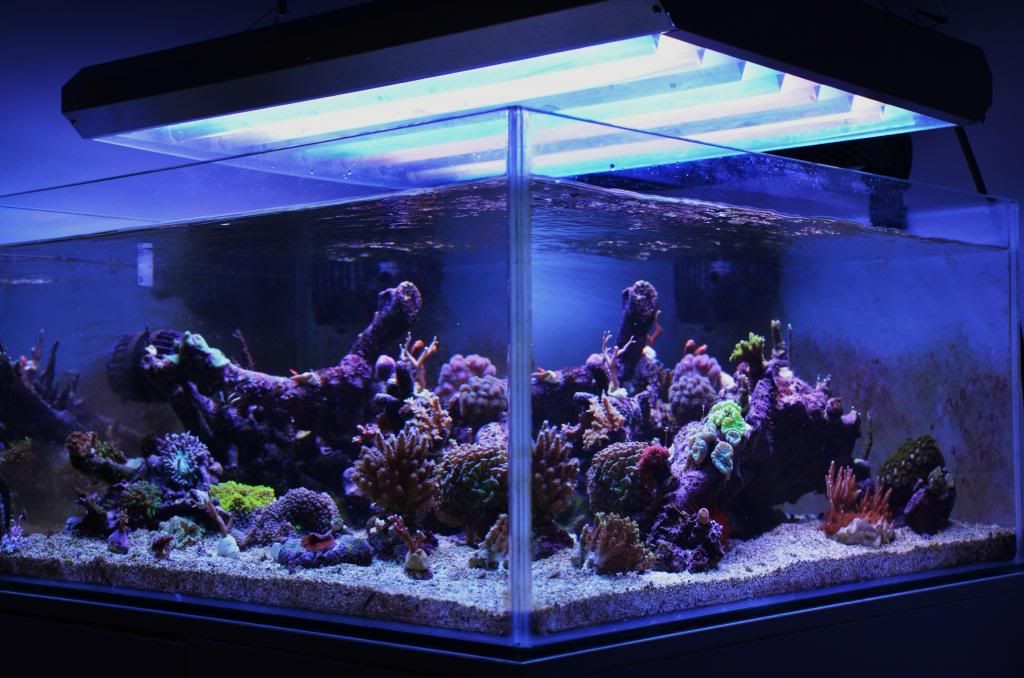 Many moons ago my little sister won two goldfish at a fair, that day began me on a path to marine fishy madness.
Well if my sister can have fish tank.......... i nagged and my old man to let me have one (cold water catfish) and then two i started with trops before long it was four tanks and i was running a 5' community system, a 3' discus tank, 4' African back water set up, breeding Cichlids, Angels, Convicts, Kribensis, also your usual Platys, Danio, and even Bristle nosed catfish. At the time i was working part time for my local aquatics store, and i was still at school. Unfortunately further education, circumstances, booze and women :offtopic: one by one the tanks went.
It wasn't until 3 years ago when i was finally settling down i said to my wife "I know what i want...."
With in 6 months i had read nearly every book available, hundreds and thousands of documents, articles thread posts and loaded myself with information and set up my first marine system a 440L bow fronted Aqua Medic Percula 120. Due to the bow front and the tanks location our viewing was distorted so it was a short but very successful start to my marine keeping.
We upgraded to a 1000L 5x2x2.5 tall sumped system. But i soon grew bored, it was a fantastic softies reef, full of colour, movement and i know the wife still says i made a big mistake but for me it was always about SPS, I knew from day one of my marine keeping, seeing all the images of corals, i they were what I wanted.
I set too and stripped the tank starting again and after a brief spell with SPS i knew i could not achieve what i wanted from this system.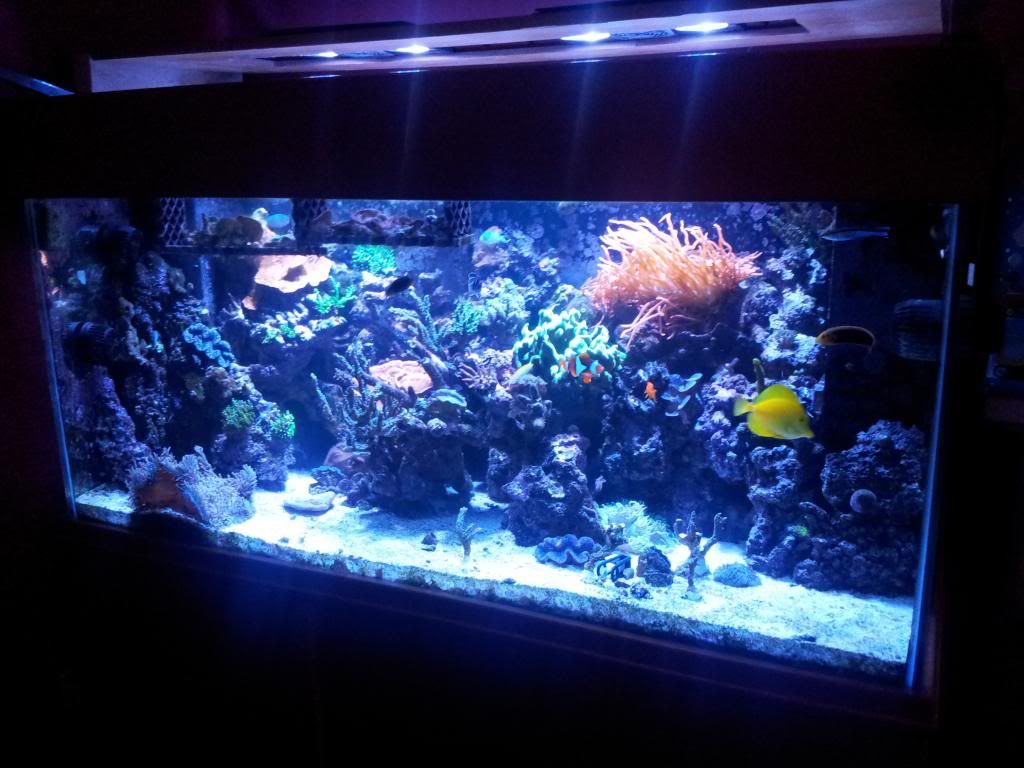 It was again stripped and that brings me to this current system.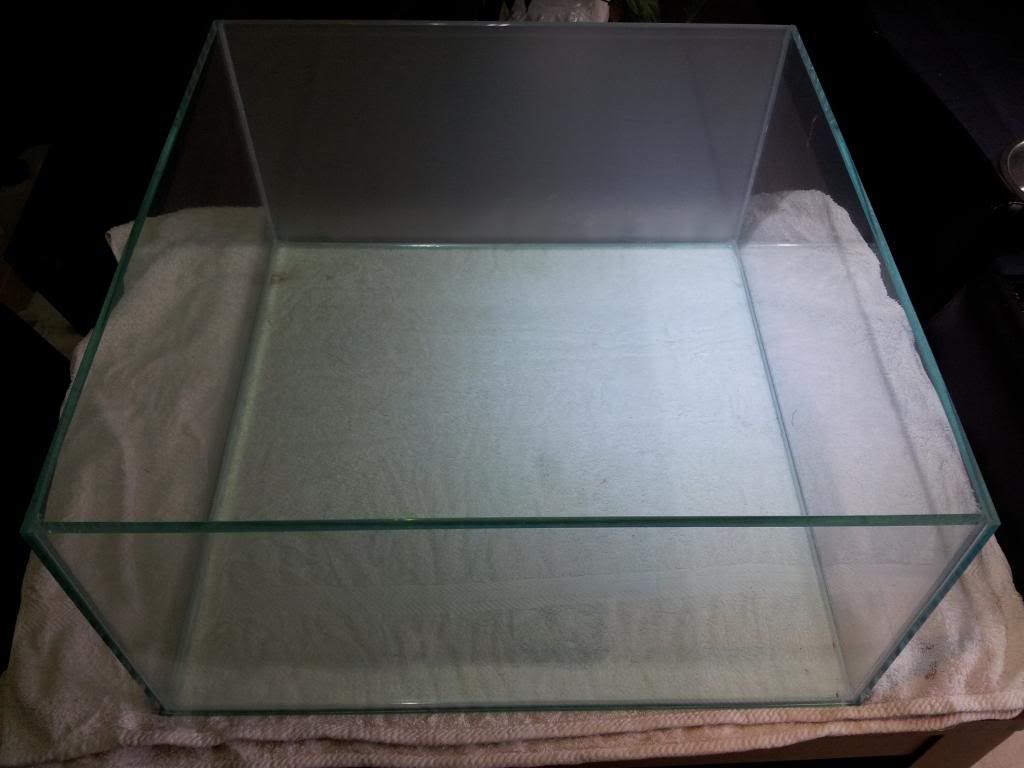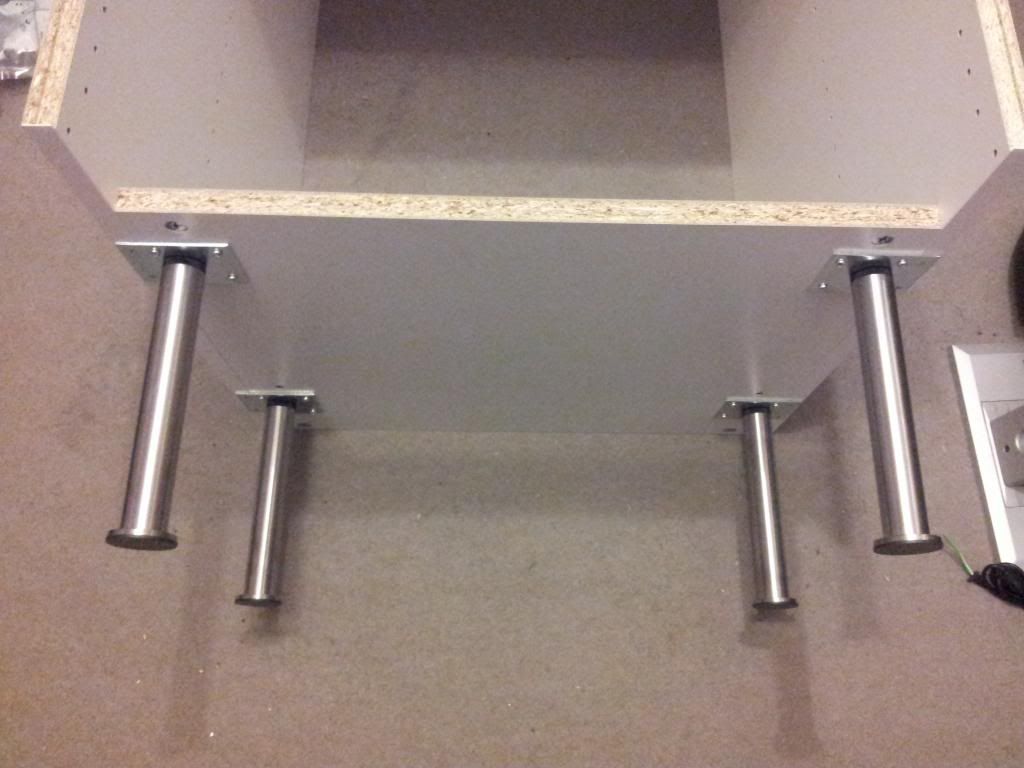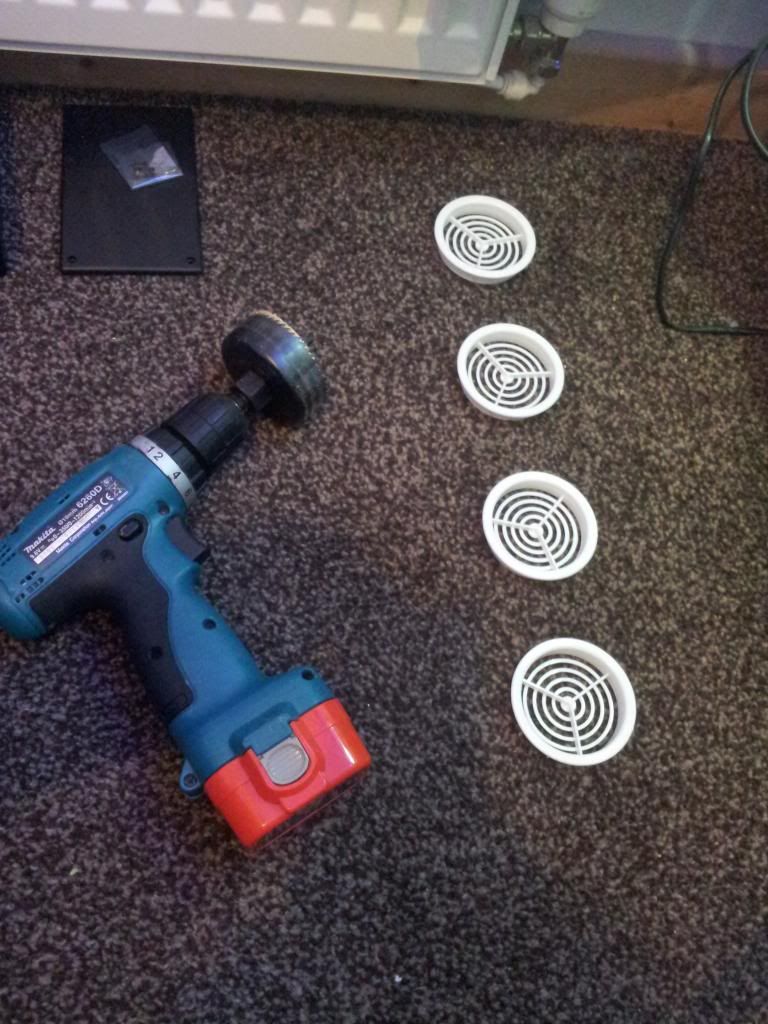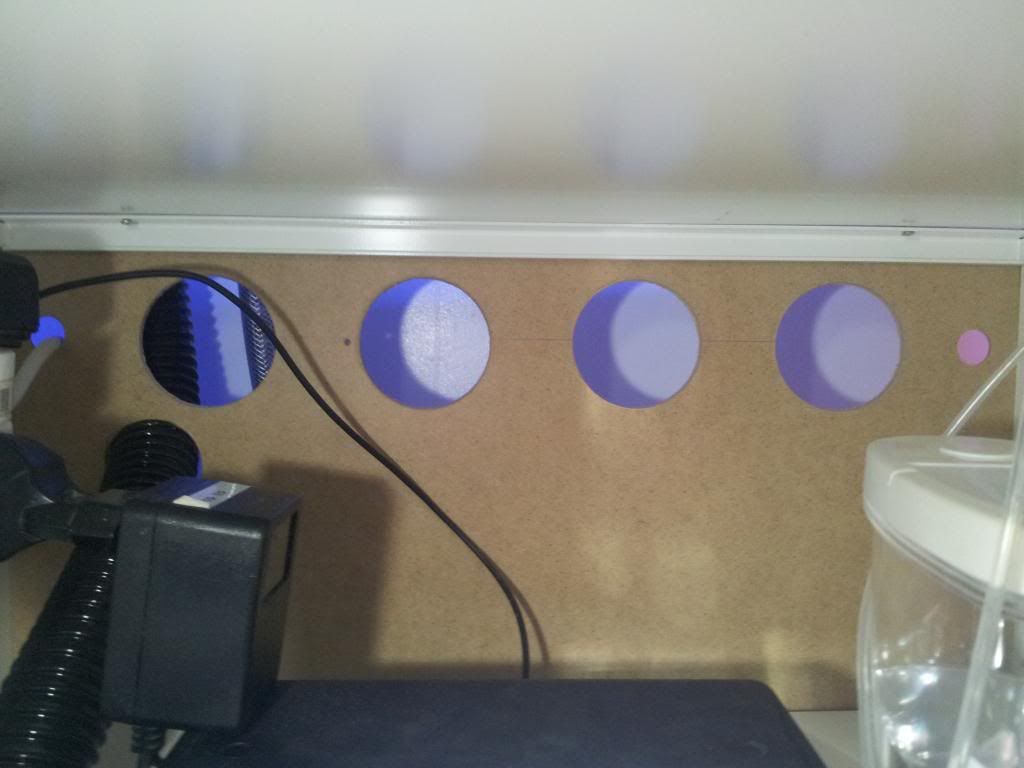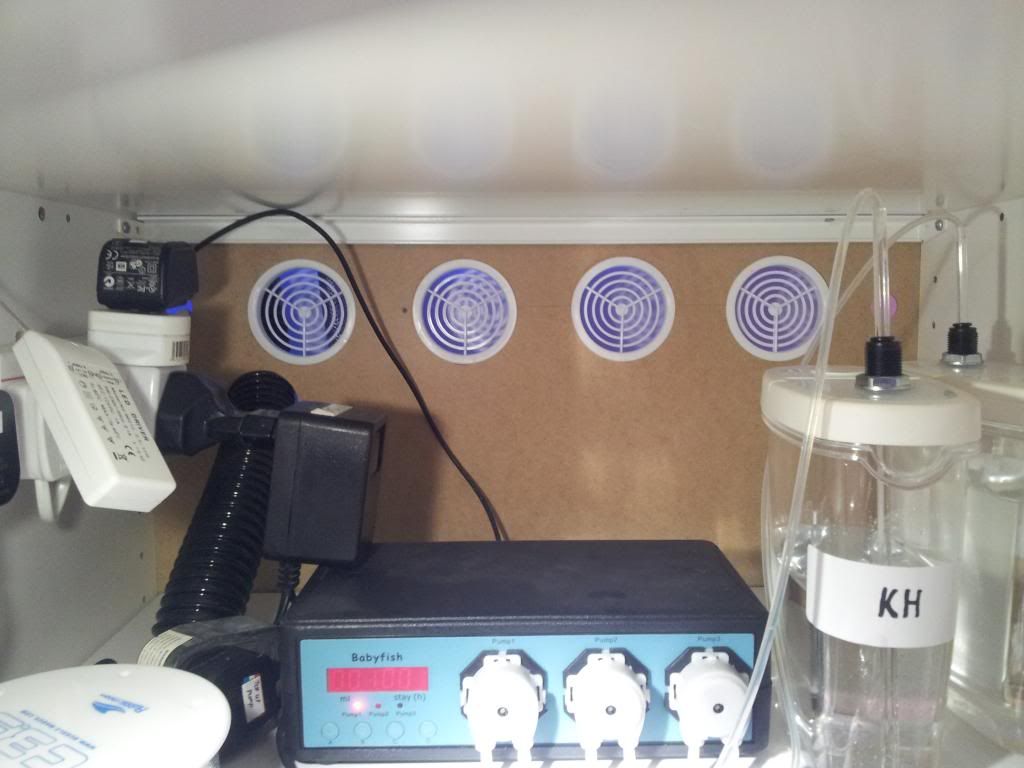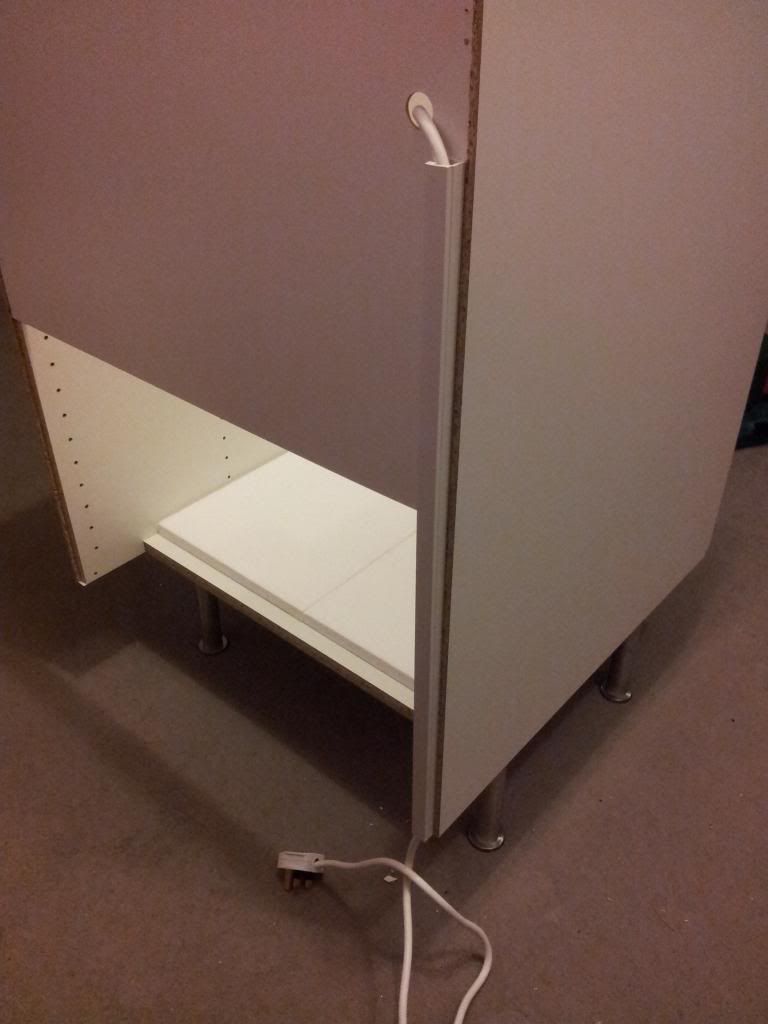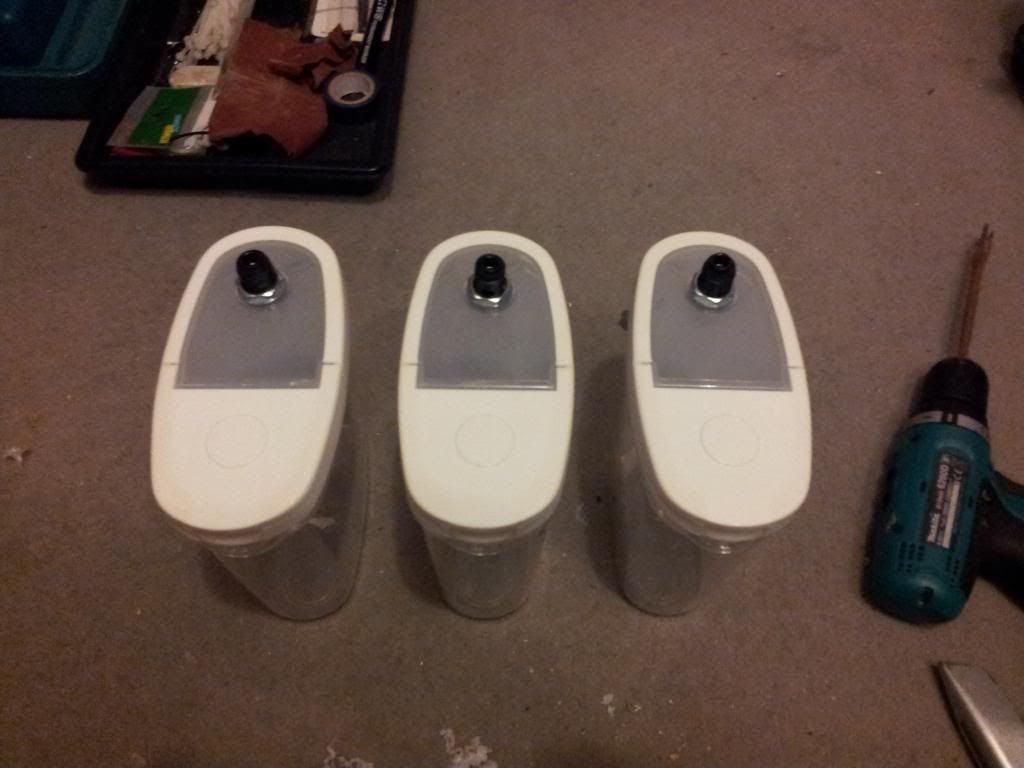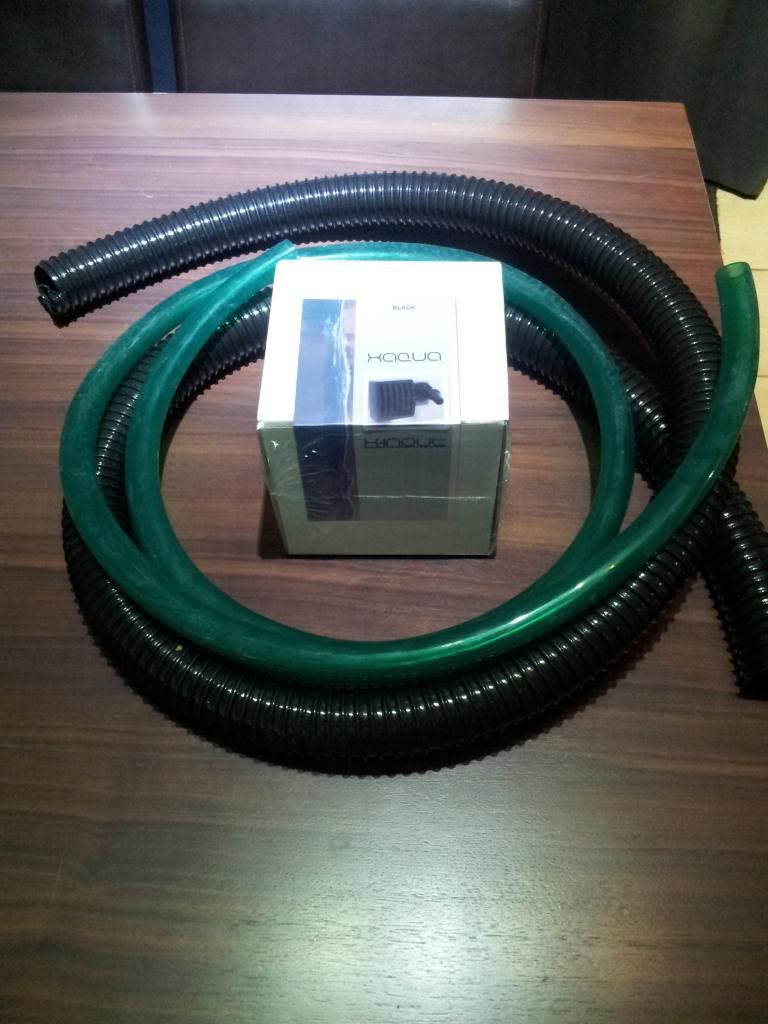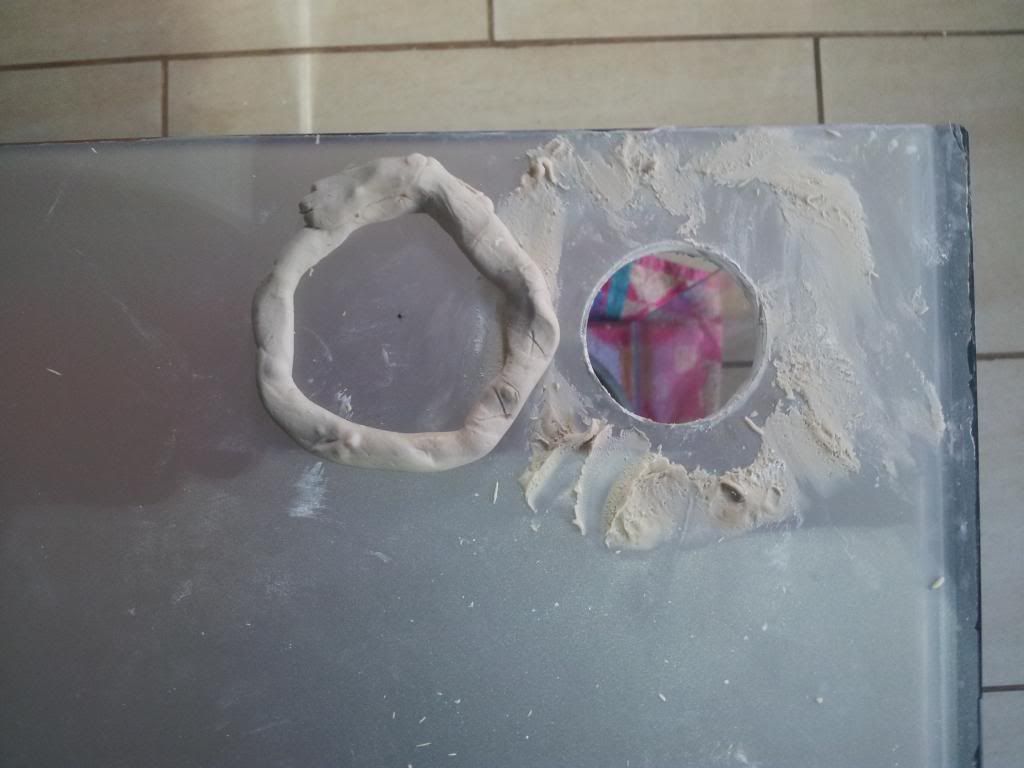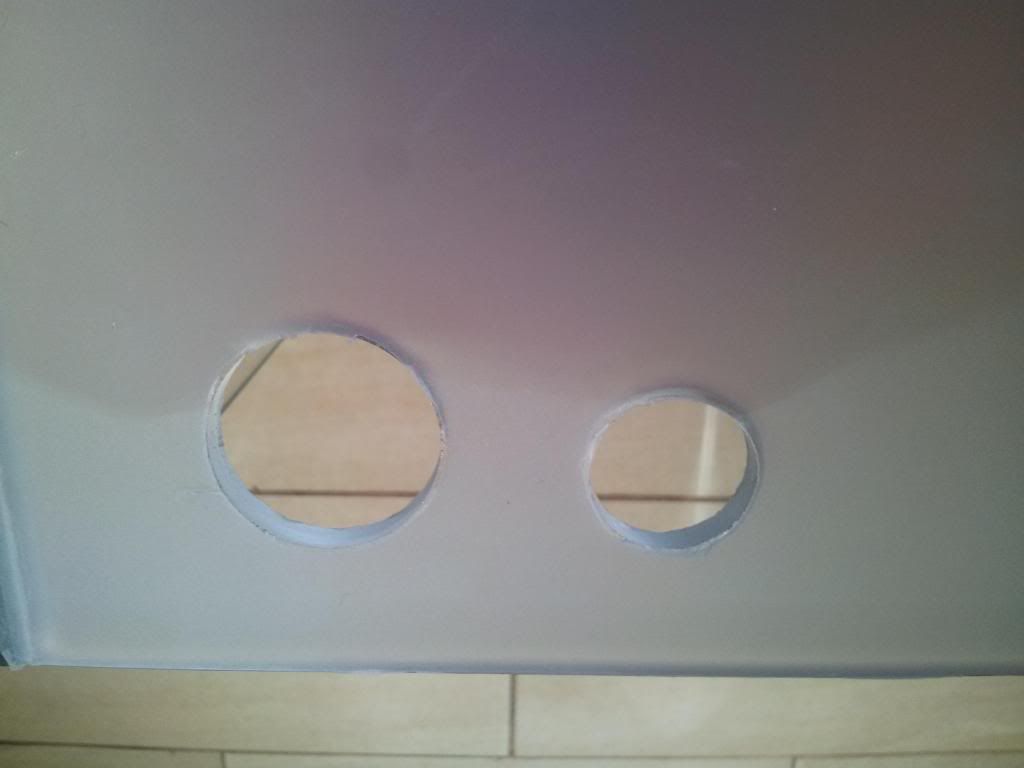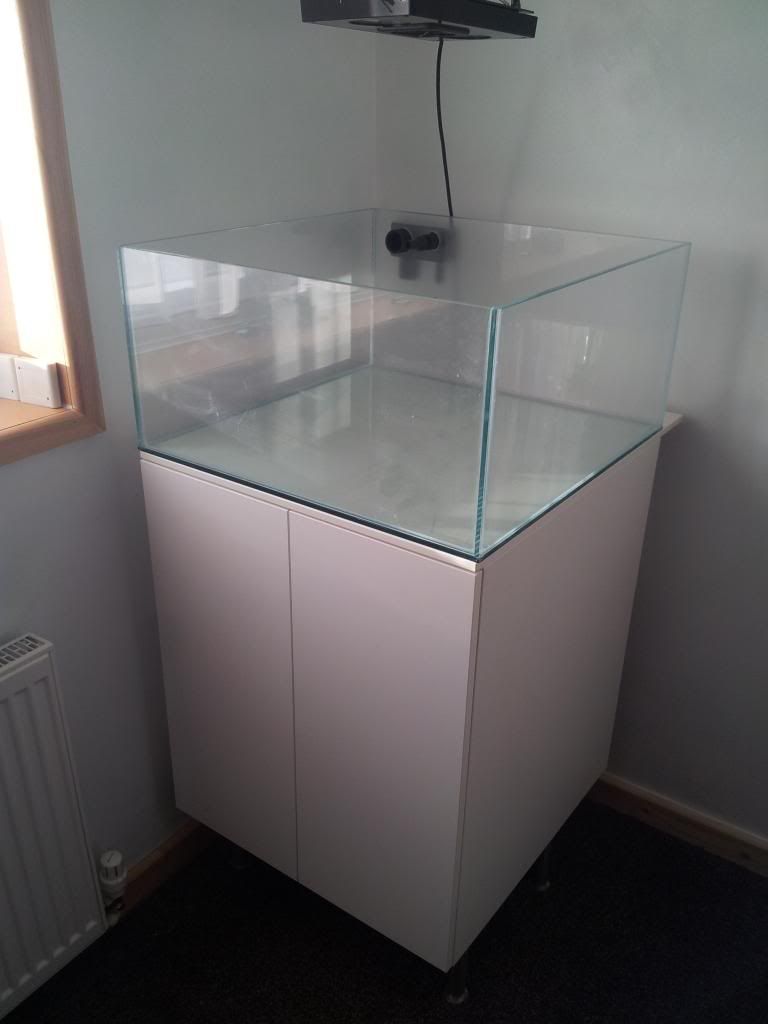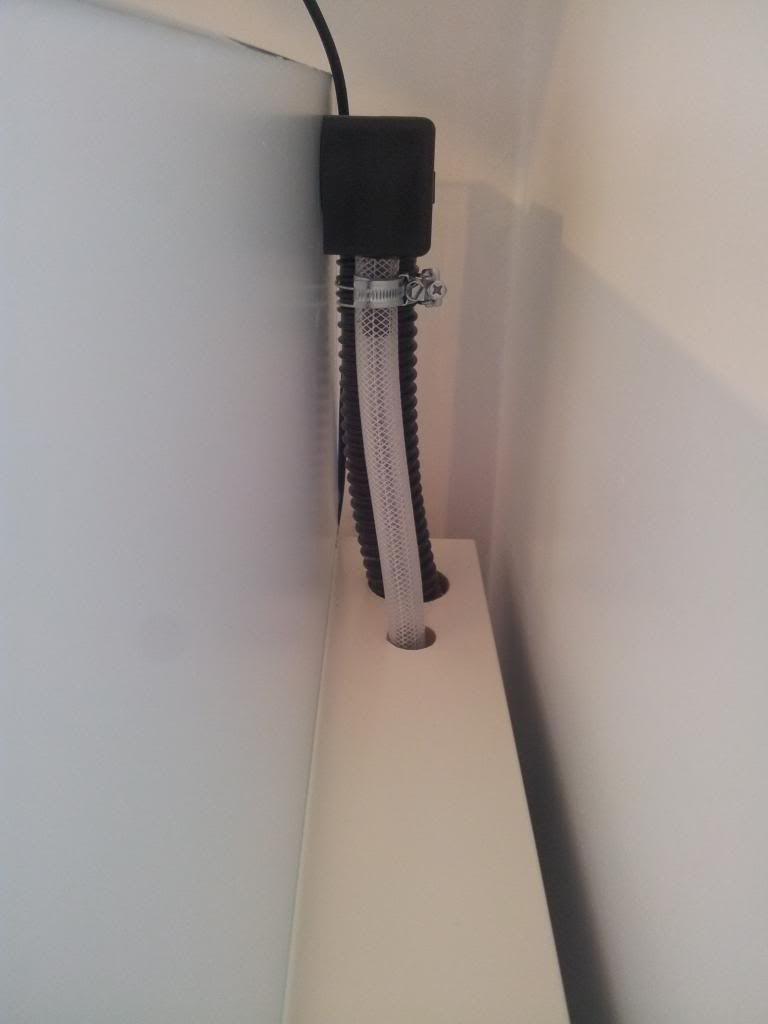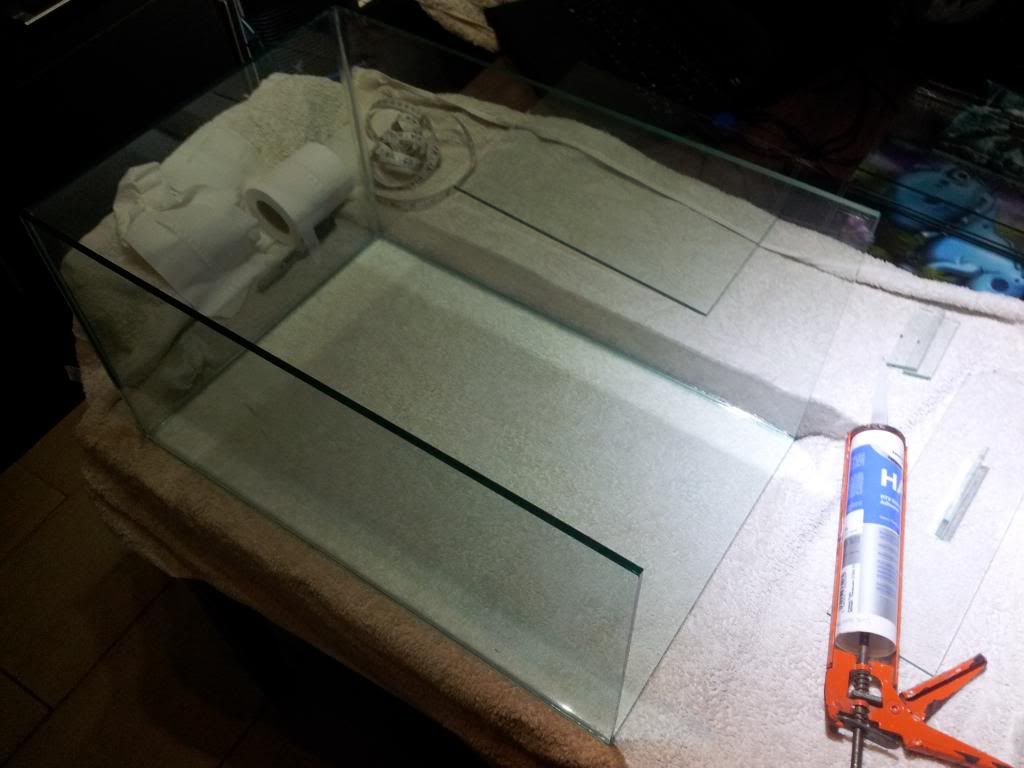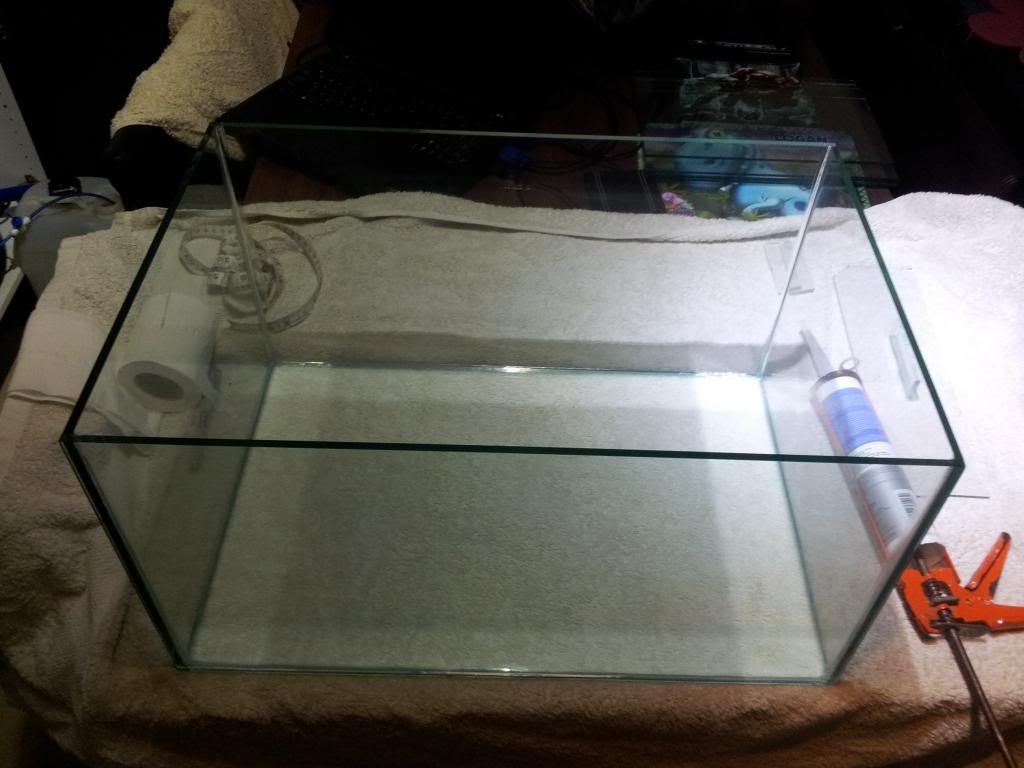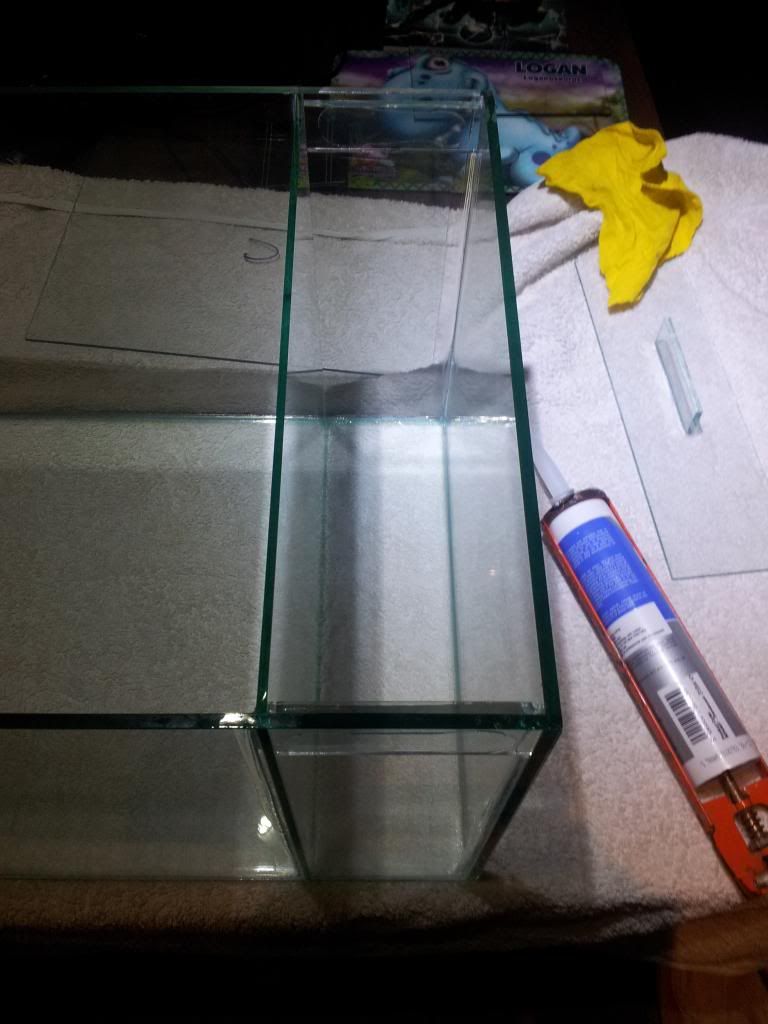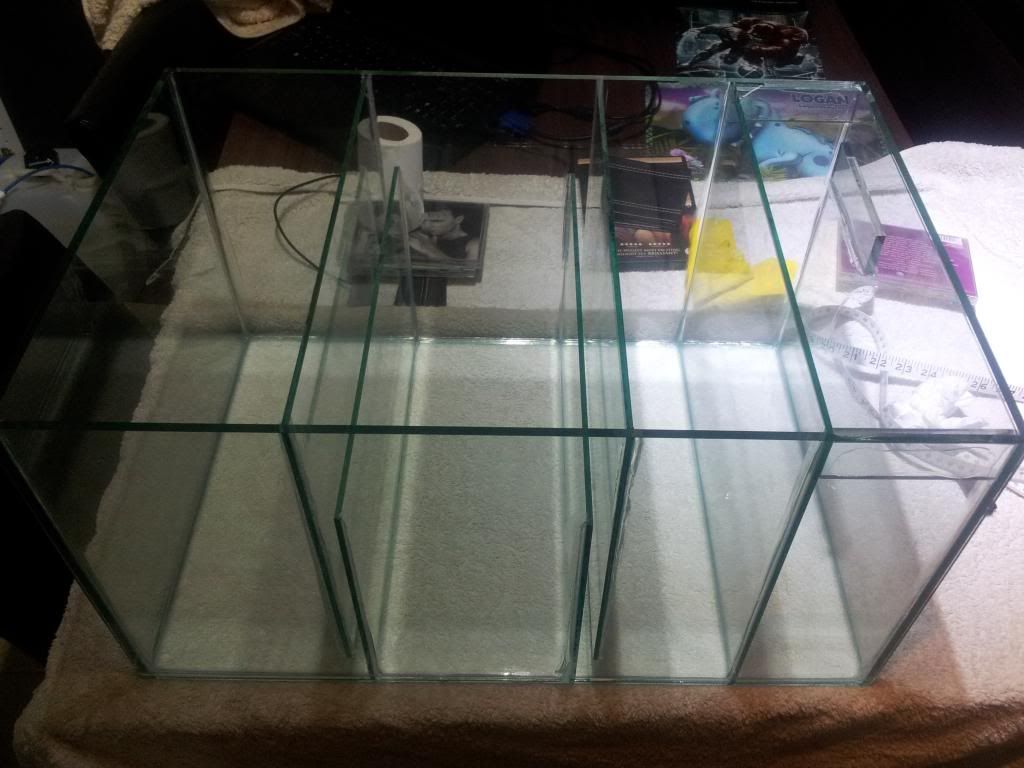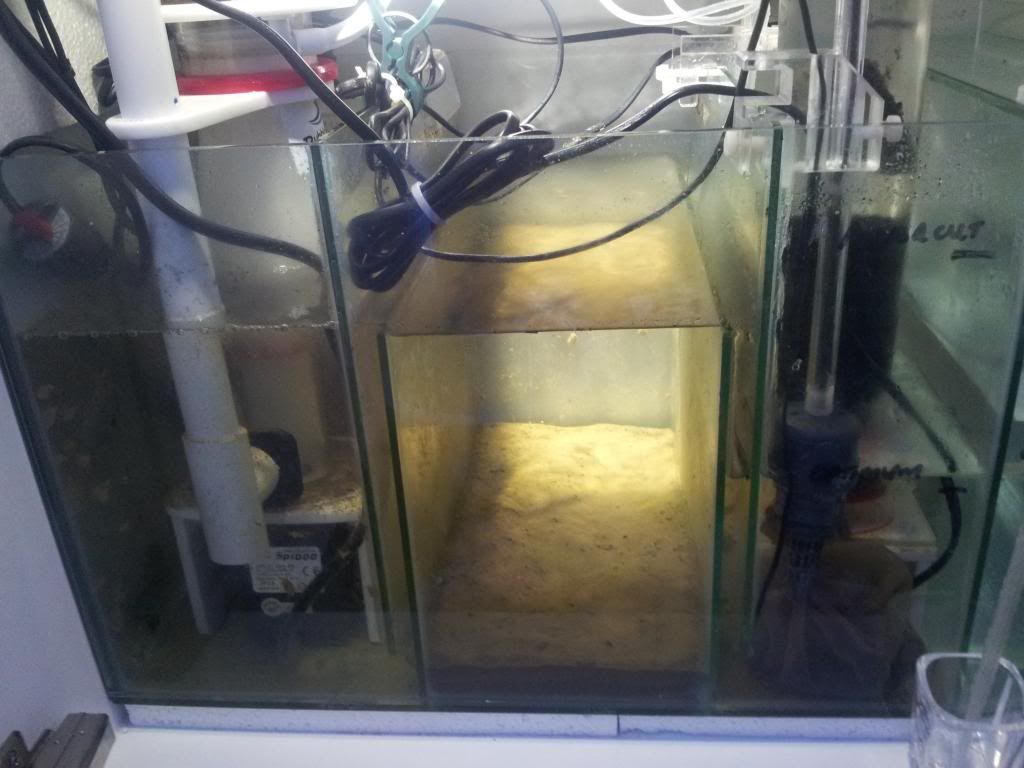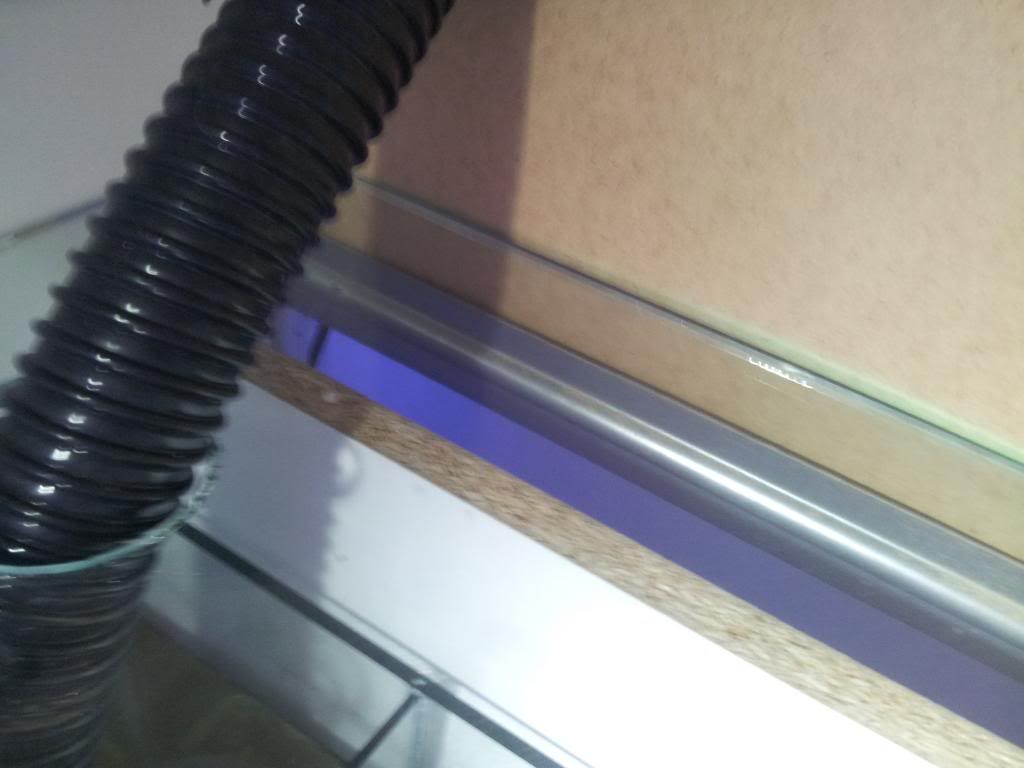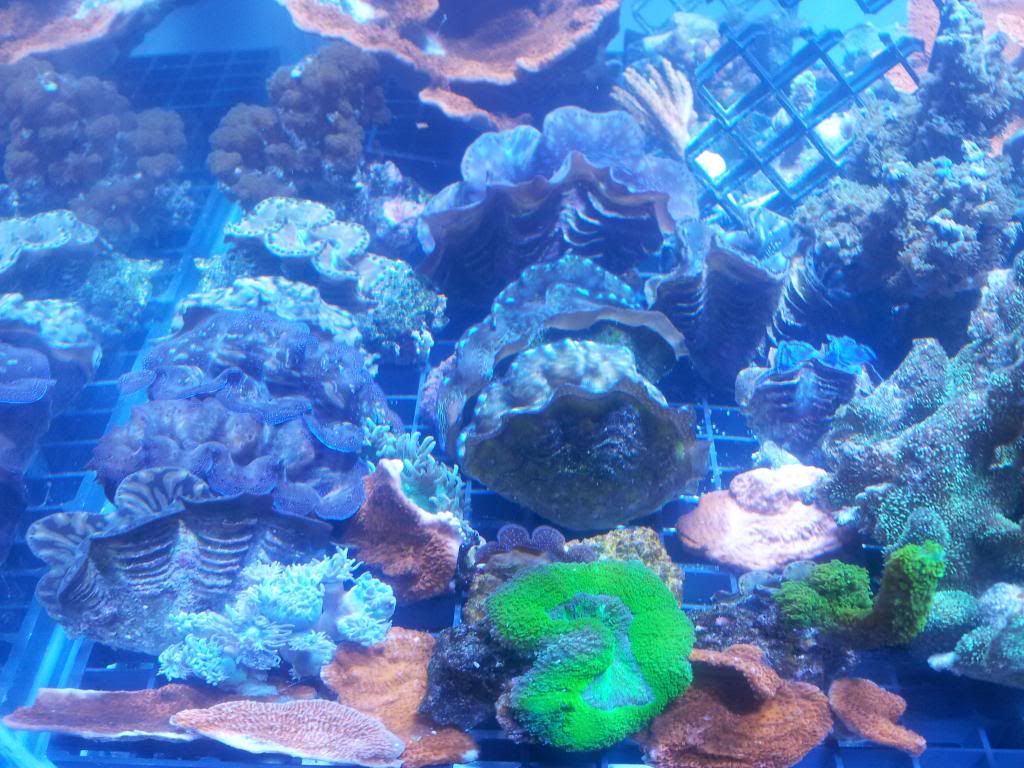 My new project was a disaster when it started, i moved stock from my tank break down into this system and another fish holding tank. I lost everything, thousands of pounds worth of corals SPS, LPS and 17 clams! A few frag's survived but the devastation nearly saw me close this tank. I changed the skimmer, heater, lighting, checked for stray electrics, had over 150 tests done, polyfilter, you name it i tried it.
In the end i believe the tank was being contaminated by the return pipe. I had purchased industrial PVC braided pipe used for hydraulic systems, it was the last thing i replaced. Since that day i have not lost one coral and the tank has never been better.
At the start of July 2013 I stripped the tank, remodelled it and began starting a fresh. Here's how it stands today.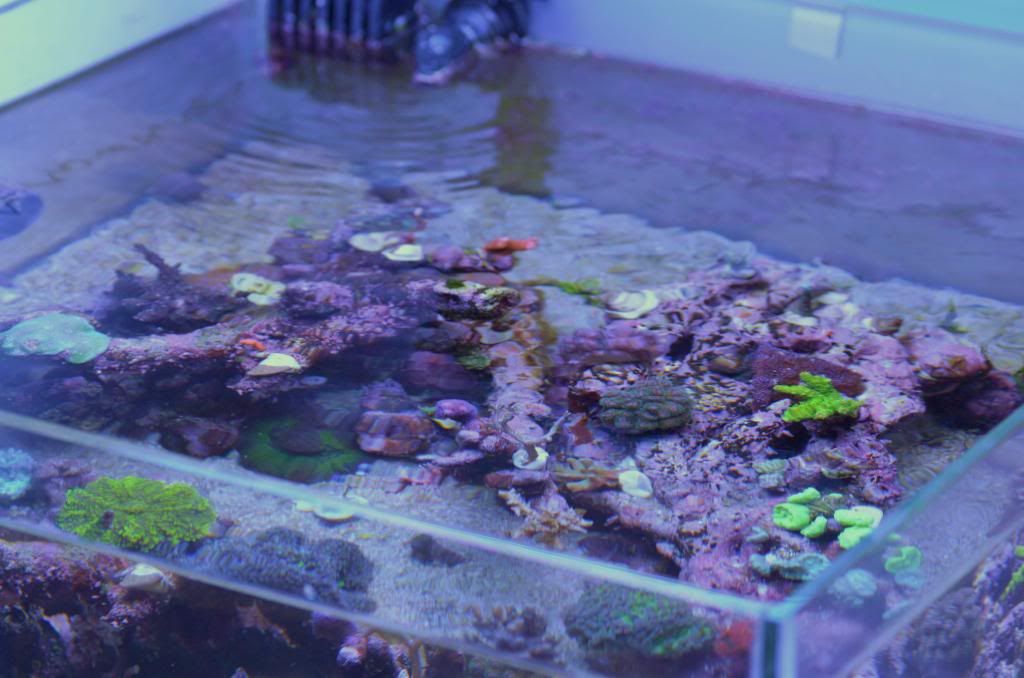 System Details:
Born March 10th 2013, reborn July 2013.
The tank is 24" x 24" x 12", it is all Optiwhite and is drilled and fit with an Xaqua in/out return. It has a white frosted rear background and sits flush on the cabinet (yes, no polystyrene :shocked: )
The cabinet is custom, built by myself it is in fact an Ikea kitchen sink unit. I have made modifications and fitted it with a glass shelf. The glass shelf is removable for cleaning purposes and is drilled to allow the Xaqua drain to feed through.
The sump is also custom designed and built by myself. It has a built in top up reservoir 10L (glad I did my calculations properly) with lid to stop evaporation.
What makes it tick?
ATI Dimmable 8 x 24w Tubes are Narva blue, Gieseman pure Actinic, Gieseman Pink, Gieseman Blue +
Stc 1000 with 300w Aqua Medic Titanium Heater and 4x Azoo cooling fans
Bubble Magus Nac QQ protein Skimmer
Bubble Magus Mini 70 Reactor with Seachem Phosguard
Macro Algae (Chaeto & Caulerpa) lit 16 hours by 7w LED
200 Micron filter sock
Custom ATU - designed & built by myself.
Return pump is a H2O flow 2000
Mp10 takes care of the flow - Yellow (reefcrest) setting if anyone interested
Salt used is H2O
Babyfish triple dosing unit with custom balling vessels
Live rock I estimate around 15kgs of Fijian branching.
Maintenance Schedule:
Dosing: Primary Elements are dosed via the dosing pump but I also add 1x Drop of Lugols Iodine and 2ml of each of the 3x Fauna Marin Colour elements on a Monday evening.
Water Changes: 2L a day
Skimmer: Cleaned every other day
Tank glass: Cleaned every other day with magnetic cleaner and once a month with blade
Filter sock: Changed and cleaned monthly
Testing: Every Monday evening
Parameters:
Actual latest readings:
Temperature: 25.5c
Sg: 1.025
No3: 0.00
Po4: 0.23
Kh: 7.24
Ca: 430
Mg: 1260
Preferred:
Temperature: 25.5c
Sg: 1.026
No3: 0.00
Po4: 0.00
Kh: 8
Ca: 420
Mg: 1300
Some of you may notice there's an imbalance, the test results are from Monday 23rd September, the week before I added over 12 new frags and two colonies of SPS so I expected a dip in Kh. Not so much the Mg but doser has been adjusted to bring levels back to usual parameters.
And no the Po4 is not a typo, unfortunately its the one thing I am battling at the moment, i added extra live rock a few months back this could well be leaching.
What's he got?
Fish
1x Female Dragon Pipefish
Invertebrates
Mated pair of Harlequin Shrimps
3x Porcelain Shrimps
3x Emerald Crabs
1x Abalone
3x Flame Scallops
1x Dwarf Bluelegged Hermit Crab
1x Scarlett Legged Crab
2x True Mexican Snails
6x Super Nassarius Snails
3x Trochus "Black Foot" Snails
Countless Dove Snails
Countless Stomatella
Corals
Softies: Ricordia, Zoas (various)
Lps: Blastomusa Wellsi, Hammerheads, Lobophyllia, Duncan, Candy Canes.
Sps: Acroporas Setosa, Valida, Tenius, Formosa (etc various), Montipora - Rainbow, Confusa, Capricornis, Digita, (etc various), Stylophora Milka, Pistillata, (etc various) Poccilipora Damicornis, (etc various), Hysterix - Rainbow, Green, Pink.
I expect iv missed a few but to be honest i think iv crammed quite a bit in there. I cant wait to finish building my 5' project, hopefully ill have a lot more space to play with.
What does the future hold?
Who knows? What I do know is the tank is on track, its filling up nicely and after only a few months iv been able to take frags! There is a few special SPS on my "hit list" i love my Milli's and I am on the look out for specimens.
I need to add another male Pipefish, sadly the last two i have tried have died rather suddenly, the last one being with in 24 hours. I'm tempted to add a Wrasse to act as a guardian and stand watch over my corals in case of nasty bugs.
For now though im just glad to see the tank develop and look forward to learning to use a camera. This hobby has swayed me into purchasing a camera so here's a few (or a few too many!) photos of my set up.
Hope you enjoy :drool: