Welcome to Reef-Face.co.uk
Welcome to Reef-Face.co.uk, like most online communities you must register to post/ask questions in our community, but don't worry this is a simple free process that requires minimal information for you to signup. Be a part of Reef-Face.co.uk by signing in or creating an account.
Get full access to all the forums

Start new topics and reply to others

Subscribe to topics and forums to get automatic updates

Get your own profile and make new friends

Add your location to the Member map

Share your reefing experience and learn from others
Click HERE to create a Reef-Face account.

Please note......Registration is a quick and simple process but it does require you to verify your account by email, so please make sure you use a valid email address when creating your account.

If you are already a member, SIGN IN here

ps. If you are a SPAMMER and intend to sign up in an attempt to advertise - please don't waste your time - you will be flagged up automatically as a spammer by our security software and will be restricted from posting

Thanks

The Reef-Face Team
Site Navigation
Marine Habitat Top Pics Winners
The Marine Habitat Magazine's Top Pics winners are:

1st place = Daz4126

2nd place = bluewater
3rd place = Adyb


All three tanks will be appearing in the July issue of Marine Habitat Magazine!

A massive thank you to Marine Habitat for running the feature in the mag, and a special thanks to Mark from The Aquarium at Cockfields Farm for sponsoring the competition.

Click on the thumbnails above for the full size image and the discussion topic.

Bob Goemans Salt Corner Marine Aquarium Library
Click the logo below to visit Salt Corner, a fantastic marine reference and information site created by renowned author and marine aquarist, Bob Goemans.
Board Statistics
360,468

Total Posts

4,690

Total Members
AJY Newest Member

566

Most Online
85 users are online (in the past 90 minutes)
14 members, 71 guests, 0 anonymous users (See full list)
Google, kop_04, Bing, Bluewater, Yahoo, Reefaddict, SteJ, Brilly91, ian yogs, tbert33, AngnAlf, antroberts, colin1706, HighEndOfTheLow, Darren@BigBlue, bunje, yellowboxfish
Picture Perfect Competition Winner!
The winner of the Picture Perfect comp is....shamisen .
Well Done Steve!
Steve wins a £30 coral/frag voucher courtesy of The Aquarium at Cockfields Farm.
Click Steves Photo below to add your comments to the thread.
May 2014 Featured Tank
The Reef Face May 2014 Featured Tank belongs to Bluewater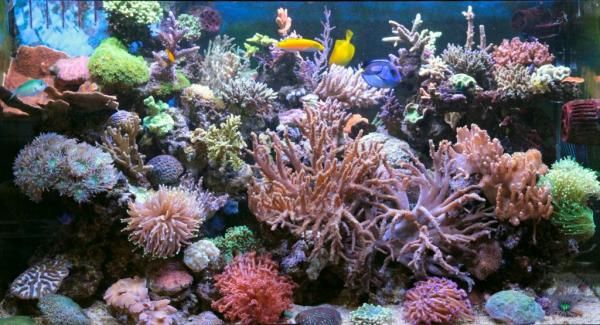 Well done Bluewater and many thanks for sharing! Click the image above to read about this fantastic setup and leave your comments.


About Reef-Face.co.uk
Reef-Face aims to provide our members with a community where they are made to feel welcome, can get good honest help and advice whilst feeling comfortable enough to ask any question without fear of ridicule or condemnation. We have a passion for reef-keeping and wholeheartedly encourage coral propagation/aquaculture and breeding of fish and inverts to help sustain the coral reefs around the world.

Being the biggest reefing forum on the internet has never been an objective for Reef-Face, we do however, strive towards being one of the best.

The Reef-Face Team